Tai Hing Nylon Filament Products Co.,Ltd. originated in 1985, a leading nylon manufacturer and supplier in China. We have specialized in providing various high-quality nylon filament and nylon monofilament products and applied in widely over 12 industries, cooperate with over 35 well known international brands and counties. Our products include PBT material, PA6 material, PA66 material, PA610 material, PA612 material, PET material, PP material, PE material, PS material, PEEK material, PPS material that are perfect for the production of boar bristle hair brush, cleaning brush, hair brush soft bristle, hair bristle, toothbrush bristle, etc. Our good reputation is confirmed by companions. Tai Hing keens on customized needs and continues to innovate, invest in the basic product research.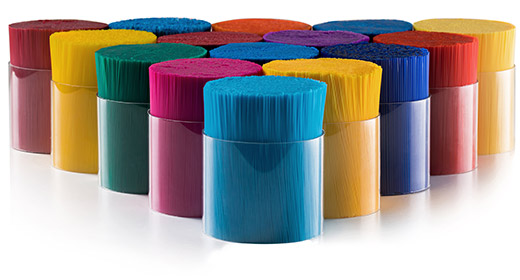 0 Ton
breakthrough the productivity
Quality control and development  
We have 40 quality control methods from procuring materials, production, products screening to packaging to achieve product pass rate to close to 100%. Without a doubt, our quality control methods are comprehensive and leading the industry.