Tai Hing Nylon Filament Products Co.,Ltd. originated in 1985, a leading nylon manufacturer and supplier in China. We have specialized in providing various high-quality nylon filament products and applied in widely over 12 industries, cooperate with over 35 well known international brands and counties. Our products include PBT material, PA6 material, PA66 material, PA610 material, PA612 material, PET material, PP material, PE material, PS material, PEEK material, PPS material that are perfect for the production of boar bristle hair brush, cleaning brush, hair brush soft bristle, hair bristle, toothbrush bristle, etc. Our good reputation is confirmed by companions. Tai Hing keens on customized needs and continues to innovate, invest in the basic product research.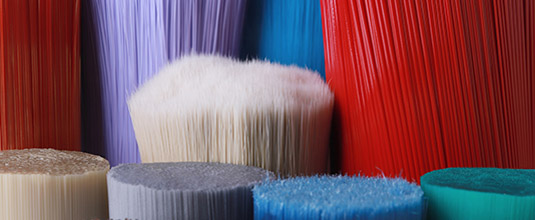 0 Ton
breakthrough the productivity
★ Japanese market - SOGO BRISTLE CO., LTD. (Exclusive representative )
★ Turkey, the Middle East and the Gulf region - UTO MAKINE FIRCA SAN. VE TIC. LTD. STI.
Inheritance ingenuity, Breakthrough every year for better future
We successfully develop nylon and polyester magnetic induction brush and bioplastic eco-friendly monofilament, also made a breakthrough in the eco-friendly materials.
Guangdong Right Concept Industrial Co., Ltd was recognised in the industry and was oppointed the title of "The First Chairperson of the Brush and Cleaning Tools Branch of the China Sundry Articles Industry Association". In the same year, we developed a monofilament for wall painting and successfully applied for related patents, launched new products, conductive nylon monofilament and flame retardant nylon monofilament, as well as won the "High-tech Enterprise" certificate issued by four departments of Guangdong, Scienc and Technology Department,finance department, state administration of taxation and local taxation bureau.
Became the member of the American Brush Association (ABMA) and further participated in international exchanges.
Jiangmen Polytech Plastic Products Co.,Ltd changed its name to Guangdong Right Concept Industrial Co., Ltd, promote the transformation with enterprise spirit, be progressive and be excellent.
Tai Hing successfully developed and produced 3D printing with our in-house experience. We also registered 3D Elements Ltd., a group affiliate in Hong Kong to handle related businesses.
UTO MAKINE FIRCA SAN. VE TIC. LTD. STI. Become the general agent of Tai Hing in Turkey, the Middle East and the Gulf region.
Focusing on development and innovation, and successfully expanded PP, PBT, PET,fine monofilament, PS and other products into the business scope.
In order to achieve with the business expansion capacity, the factory was moved to Jiangmen, and Jiangmen Polytech Plastic Products Co.,Ltd. was established. The factory area has increased to over 20,000 square meters. Became one of the largest manufacturers of monofilaments.
MONAHAN FILAMENTS became the representative of Tai Hing in the US market. Tai Hing's evolved from a material processing to a combination of export, processing of materials and processing of incoming materials. The number of export products has increased.
A cooperation framework agreement was with SOGO of Japan. Tai Hing was officially represented by SOGO in the Japanese market. In the same year, the products were obtained the FDA standards certification and exported to the North American market and further went overseas.
Tai Hing's reputation and capacity were recognised in the industry and was appointed as the vice chairman unit of Hong Kong Brush Industry Association HKBMA. In the same year, Tai Hing actively committed to improving management and environmental protection issues, passed ISO 9001 international quality management system certification, and obtained The US FDA, EEC and other relevant environmental standards certification, in line with RoHS / polycyclic aromatic hydrocarbon / REACH standard test.
Zhanjiang Yong Rui Plastic Products Co.,Ltd. was established, and it officially began to produce all kinds of filaments, and the products covered multiple brush markets.
The company established the "LASSON" as a self-owned brand, which officially launches of Tai Hing's own brand nylon monofilament products.
Tai Hing Nylon Filament Products Co.,Ltd. was established in Hong Kong, transitioned the product from fishery to brushing, forming to a prototype for the future development of Tai Hing.
Zhanjiang Xinghua Nylon Filament Products Co.,Ltd.. was established to produce fishing rubber yarn, fishing nets and plastic film, and gradually mastered in nylon filament producing process, building a solid foundation for our road of making filament.
Coporrator:Raw material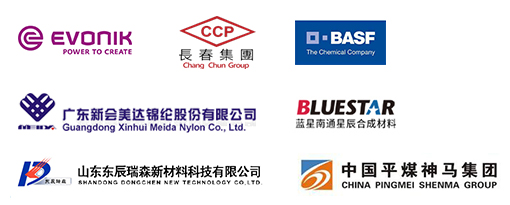 Masterbatches & additives